SEMYON SLEPAKOV in San Francisco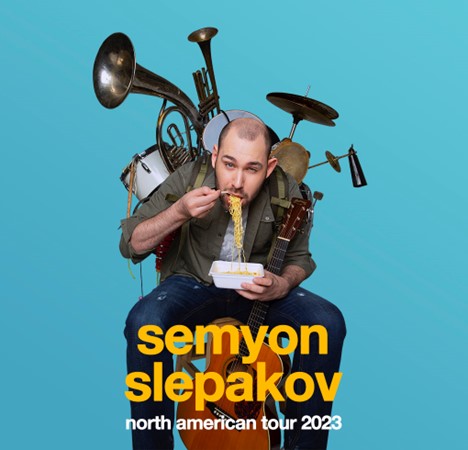 Semyon Slepakov Tour: From San Diego to Miami in 4 weeks!
It's time to buckle up, folks! The one and only Semyon Slepakov is about to take you on a wild ride across North America. This multi-talented artist is bringing his catchy songs and clever humor to the stage in some of the most exciting cities across the US and Canada.
Millions of people admire his sketches and entertainment shows, while his poems and songs are often quoted and appreciated.
Hold onto your seats, because Semyon Slepakov has something special in store for you! Not only will you get to experience his iconic hits and entertaining performances, but you'll also have the chance to chat with him during the show. This is your opportunity to get up close and personal with the man behind the intelligent humor. Don't miss out on this opportunity to see Semyon Slepakov in action. You'll be in stitches from his sharp satire and spicy jokes, he's not afraid to push the boundaries - free humor in a free country.
From San Diego to Miami, Semyon's tour will be stopping in some of the most exciting cities across the US and Canada. 
This is a show you won't want to miss. Book your tickets now for a fun night out with friends.