NINO KATAMADZE & INSIGHT in Seattle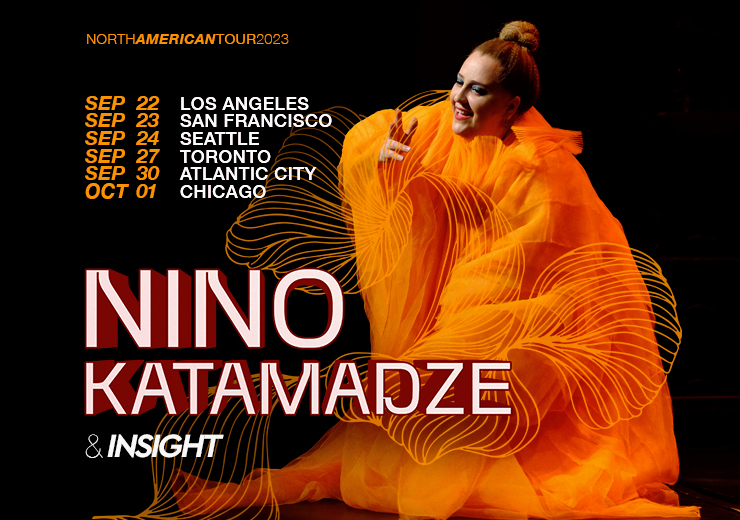 World-renowned jazz sensation Nino Katamadze and Insight Band have announced their highly anticipated USA and Canada tour in 2023. The band has gained worldwide acclaim for its unique blend of jazz, blues, and world music, with Nino's soulful voice captivating audiences around the globe. Described as a musical cure for loneliness and a remedy for stress, their sound is an intelligent and outlandish fusion that defies genre boundaries.
This year's North American tour promises to be an unforgettable experience for fans, featuring a mix of original compositions and a synthesis of Georgian and modern world music. Audiences can expect to hear the band's most popular hits, as well as new compositions that showcase Nino's powerful, emotional, and deep vocals. Their performances are known for engaging dialogue with fellow musicians and the audience, making each show unique and unforgettable.