Miss Russian United States - October 15, 2021 - Los Angeles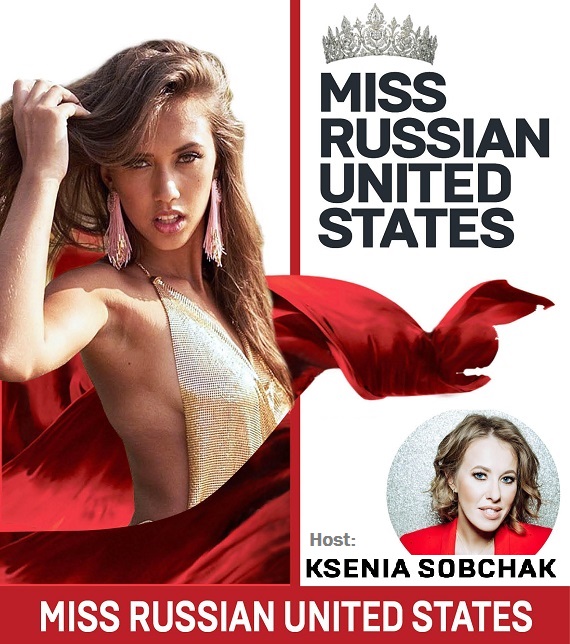 Hollywood rolls out the red carpet as ten Russian beauties step into the spotlight when the Miss Russian United States 2021 competition returns to Beverly Hills on Friday, October 15th at the Four Seasons Hotel on Rodeo Dr Ballroom.
This elegant evening event will highlight the strength, intelligence, beauty, and talent of these finalists representing their Russian roots as they compete to win the coveted Miss Russian United States title presented by Award-winning Producer Lika Osipova. This event is not only a pageant that welcomes all youthful women from different states to participate highlighting the true beauty of their souls, bodies and minds, but also a talent show where Hollywood Judges are looking for talent!
6:30 pm - Red carpet for VIP table guests ONLY!
8:00 pm - Dinner, award ceremony.
Mater of Ceremonies: Ksenia Sobchak - TV host, journalist, public figure
Food
Passed Hors d'Euvres
Grilled Baby Lamb Chops
Tuna Hamachi, Sesame Coronet
Beef Brochette, Cumin Dipping Sauce
Jumbo Shrimp with Traditional Cocktail Sauce
Dinner* (Chicken Entree):
Salad: Young Mixed Greens, Papaya, Toasted Cashews, Goat Chese Crouton, Balsamic Dressing
Entree: Grilled Chicken Breast, Sauteed Spinach, Root Vegetables, Red Vine & Long Pepper Jus
Dessert: Chocolate "Crunch" Torte, Milk Chocolate Chantilly, Peanut Butter Ice Cream *Includes unlimited tableside Iced Tea, Lavazza Coffee, Decaf & Hot Teas
Hosted Bar
Hosted Wines & Non Alcoholic Beverages
VIP guests will have a black caviar testing from Tsar Caviar And red carpet access Priority seating